Maple Cinnamon Granola Recipe
This Granola is so yummy! The original recipie calls for nuts, but I left them out when I made it at home,  I'm sure it is great either way. It should keep well in an airtight container for a week or more.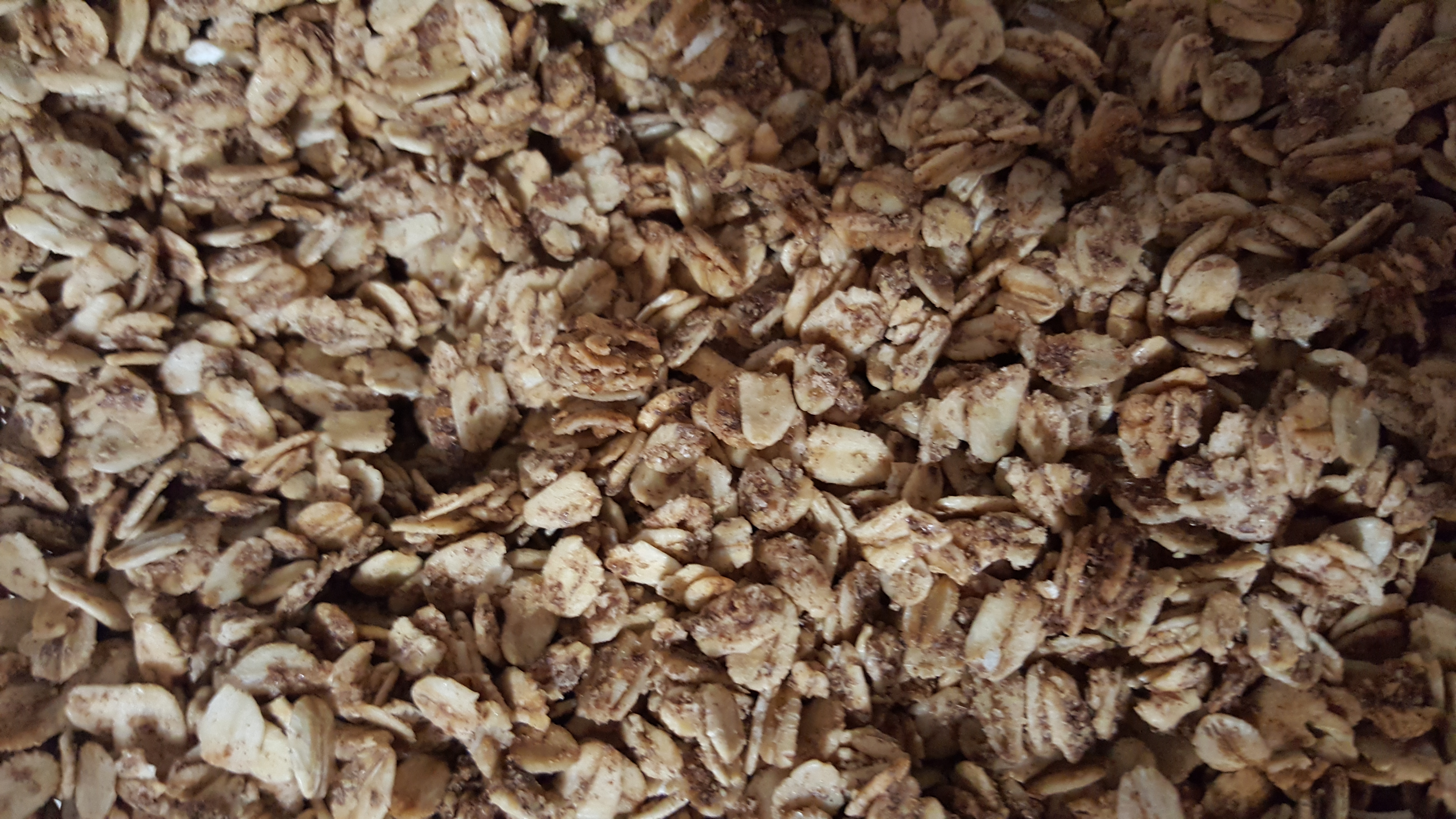 Ingredients:
4 c. Old Fashioned Oats
1/2 c. Ground Flax Seed
1 c. Mixed Pecans and/or Walnuts (optional!)
2 tbsp Cinnamon
1/3 c. Coconut Oil
2/3 c. Maple Syrup
Directions:
1. Preheat Oven to 350
2. Line a sheet pan with parchment paper and set aside
3. In a large Bowl combine the Oats, Flax Seed, Nuts, and Cinnamon.
4. Melt coconut oil, add Maple syrup, and mix.
5. Pour maple and coconut oil over the oat mixture a stir until evenly coated
6. Spread granola over the sheet pan evenly and bake for 30 mins stirring a half way for even baking.
---
Related Products