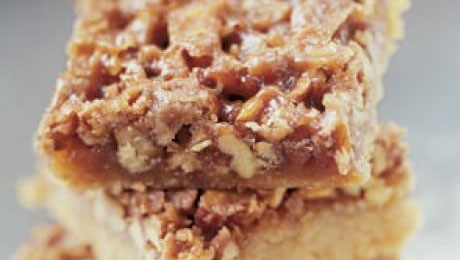 Maple Pecan Squares
In early spring, the warm days and cold nights get the sap flowing in our maple trees.
This recipe is a crowd pleaser and is our number one request at events! Take a look and give it a try; let us know how it turns out!
Ingredients and directions inside.