Ingredients:
1/2 c. Butter
1 c. Dark Robust Pure Maple Syrup
3 T. Milk
1 tsp. Pure Vanilla Extract
Pinch Salt
1/2 c. Almond Butter
1-1/2 c. Quick Cooking Oats
Directions:
1. Combine Butter, Maple Syrup, Milk and Vanilla in a Large Saucepan. Bring to boil over medium-high heat. Boil for 3 minutes while stirring steadily (set a timer this is very important!)
2. Remove from Heat and stir in Salt, Almond Butter and Oats. If the mixture is too thin for drop cookies add more Oats 1/4 c. at a time.
3. Drop by spoonful onto wax paper and allow to cool
This recipe should make about 24 cookies (though will vary with cookie size!)
Notes:
Boiling Maple Syrup will expand with foam, always over estimate your pan size and just keep stirring, heat resistant gloves may be a good idea, but not necessary if you are very careful.
Humidity and ingredient brand differences may require some tweaking of the recipe, oats will tone down your maple flavor and so will milk so add with caution to reach the desired consistency.
---
Related Products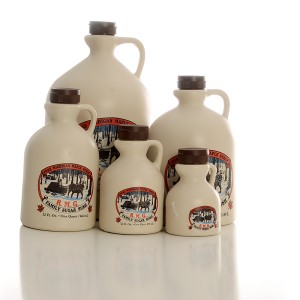 Maple Syrup - Plastic Jug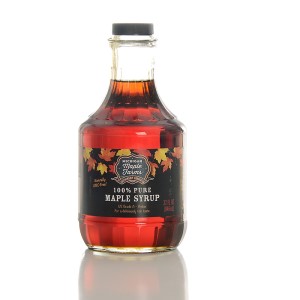 Maple Syrup - Glass Jug