Ingredients
3 c. All Purpose Flour
¼ c. Maple Sugar
½ tsp salt
1 tbsp baking powder
2 tbsp cinnamon
2-1/2 c. milk
1 tbsp white vinegar
2 tsp pure vanilla extract
2 eggs
¼ c. butter, melted and cooled slightly
Icing
1 c. Powdered Sugar
¼ c. Maple Syrup
Topping
1 lb bacon, Crispy and Chopped
 DIRECTIONS
1. Preheat oven to 425
2. In a large bowl combine flour, maple sugar, salt, baking powder, and cinnamon. Mix and set aside.
3. In a small bowl stir together the milk and white vinegar and let sit for 1 minute (This mixture can be swapped for real buttermilk!)
4. Whisk the eggs, vanilla and butter into the Milk mixture.
5. Pour the wet ingredients over the dry and mix well.
6. Grease or spray a mini muffin pan, fill cups, and bake for 9-12 mins, repeat until all the batter is gone. I filled my pan 2 and a-half times (24 cups)
7. While baking stir together the powdered sugar and maple syrup until smooth.
8. Dip your baked mini pancakes in the icing, top with bacon and serve with more maple syrup. To make this easier I popped them into a baking dish and drizzled the icing with a spoon. This let my kids eat while the second batch was in the oven!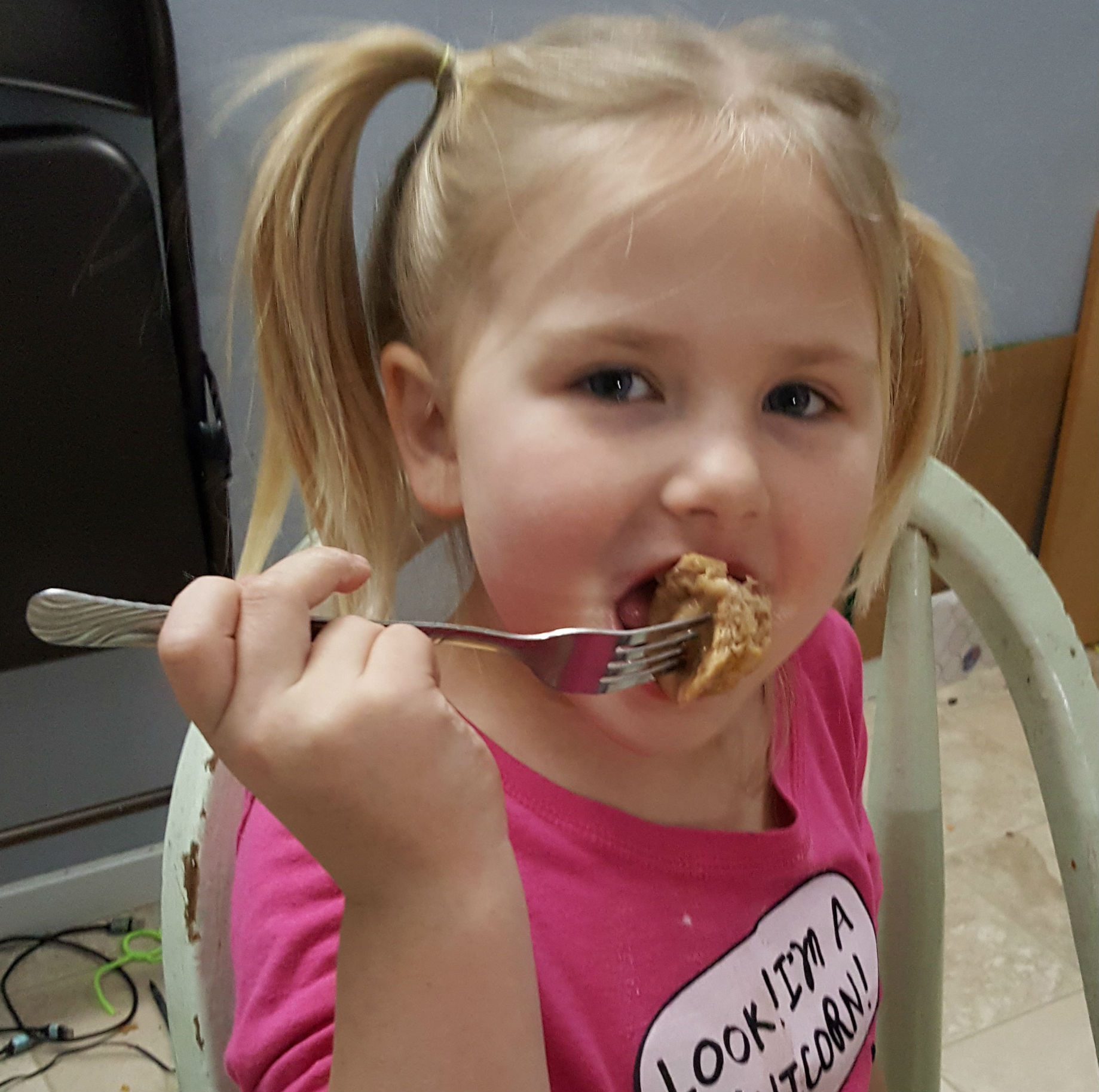 ---