There are many uses for our  New Maple Mustard and Jalapeno Maple Mustard! Both are sweet and one is a little spicy! My favorite is on chicken.
Marinate breasts, thighs, or the whole bird and then roast or grill. Cooking time will vary depending on the amount and type of chicken and the cooking method. For example, in the summer I grill them low and slow and it takes me about 30 to 45 minutes for 4-5 large breasts. During the winter, I bake chicken breast tenders (about 1.5 pounds) at 350 for about 20 minutes. There really is no wrong way to cook this!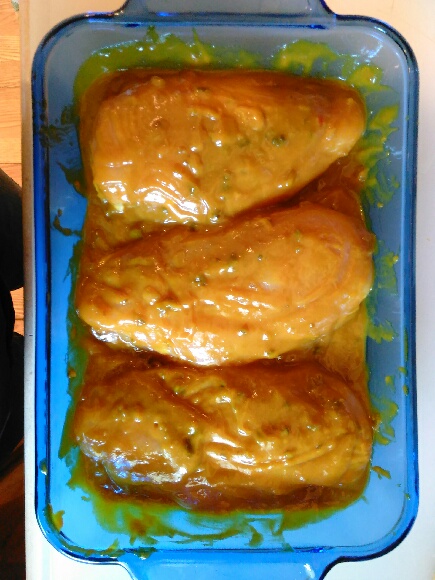 The finished chicken is moist and flavorful, and won't require any dipping sauce (unless of course you want to add a little more fresh mustard on the side!) I always serve with veggies and sometimes rice or quinoa. These Mustards are also tasty on brats, burgers, dip for chicken tenders -  and best of all - soft pretzels!